Mediterranean Home Living
nia is a tribute to a wise and unique lifestyle, born in Barcelona and dreaming of the South.
We want to improve your quality of life with the comfort that only the best materials and finishes provide.
Unique and timeless designs, which unite with our environmental commitment and responsible consumption.
NEW
Your bed, your way: mix and match for adults and babies
We believe that traditional sheet sets are a thing of the past, which is why all of our sheets are sold separately. We invite you to mix and match our duvet covers, fitted sheets and pillowcases as you wish.
Ethical manufacturing

Fair and equal
working conditions
proximity

Designed in Barcelona,
made in Portugal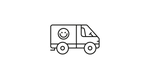 Direct sale

Without intermediaries
you pay the right price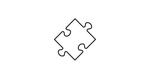 mix & match

Mix and match
for adult and baby
Shop the look
The perfect combo: Begur total look
Blog
Mediterranean Soul
Este año nos hemos propuesto dejar de lado las RRSS y la TV dedicar los primeros 10 minutos del día a esta sencilla rutina de yoga para...
Además de que combinan con todo, cuando elegimos ropa de cama blanca lo hacemos por la luminosidad que aporta al dormitorio y la sensación de...